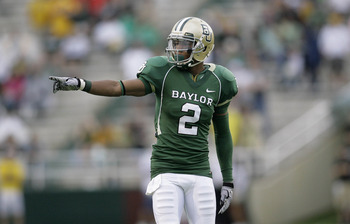 In the first three-game Bowl Day for the bowl season, I've targeted six prospects that the Dolphins likely are watching very closely today in this slate of games.
With tight ends, receivers, and defensive linemen on display, the Dolphins could find 2-3 of their 9 draft picks in this day alone, and we'll take a look at the most likely options for Miami.
MDD Lead Editor: Eric Galko
Military Bowl – San Jose State vs. Bowling Green
Ryan Otten, TE, San Jose (#82)
One of the most physically gifted tight ends in this class, Otten has developed into a fantastic seam pass catcher who can get outside the hashes and still make plays vs. one on one coverage, as well as developing as an up-field blocker, with transition blocking ability and switching off his initial block. A fantastic receiving threat upside, he's worth taking a chance on in the 3rd round and hoping he turns out much better than Michael Egnew has thus far.
Chris Jones, DT, Bowling Green (#91)
A powerful, interior rusher, Jones has been productive this year on the inside thanks to strong hands, decisive footwork after initial contact, and the ability to track the runner/quarterback well once he gets to the backfield. Very unlikely to be a Top 100 pick, he could provide great depth/rotational value to start for Miami, who could use some youth and new blood on the inside of their talented defensive line.
Belk Bowl – Duke vs. Cincinnati
Travis Kelce, TE, Cincinnati (#18)
An athletic freak who didn't always get a chance to flash at Cincinnati this year, the brother of Eagles starting center Jason Kelce has made his own name for himself this season as an NFL Draft prospect. Kelce uses his size well in the seam to create linebacker separation, catches away from his body well, and works downfield on the outside well against smaller defensive backs. Not a completely polished route runner nor developed blocker (but has flashed the strength/willingness there), Kelce could be a trendy mid-round "sleeper" at the position.
Connor Vernon, WR, Duke (#2)
A solid possession receiver who works well on the interior/shorter routes, he fills that "ability to pick up the first down" skill set that the Dolphins seemed to lack with Davone Bess and Brian Hartline on a consistent basis. Likely to kick inside at the next level, Vernon still can play a Z if need be, but his versatility and reliability is what really intrigues for the Dolphins, especially in the later rounds to add much needed depth.
Holiday Bowl – Baylor vs. UCLA
Terrance Williams, WR, Baylor (#2)
One of the most talented receivers in this class, regardless of year, Williams would be a fantastic value and worth the "risk" at the top of the second round if Miami can get up there. While he's still viewed as mostly a deep threat and hasn't quite polished in the mid-short area routes, his vertical presence would overtake Brian Hartline's role in the offense. Williams could develop into Joe Philbin's new James Jones type player here in Miami.
Datone Jones, DE/DT, UCLA (#56)
A defensive lineman I have not been overly high on thanks to his inability to finish sacks/tackles and produce, he has the size (6'4, 280), length, and natural hand strength to set up rushers very well at the NFL level with polish. A best-fit 5-technique, he could add versatility to this team schematically, possibly even opening up more rushing lanes for Pro Bowler Cam Wake in the future.
Others to Watch:
David Fales, QB, San Jose State (JR)
David Quessenberry, OT, San Jose State
Travis Johnson, DE, San Jose State
Sean Renfree, QB, Duke
Dan Giordano, DE, Cincinnati
George Winn, RB, Cincinnati
Kenbrell Thompkins, WR, Cincinnati
Greg Blair, ILB, Cincinnati
Lanear Sampson, WR, Baylor
Chance Casey, CB, Baylor
Mike Hicks, S, Baylor
Johnathan Franklin, RB, UCLA
Joseph Fauria, TE, UCLA
Jeff Baca, OG, UCLA