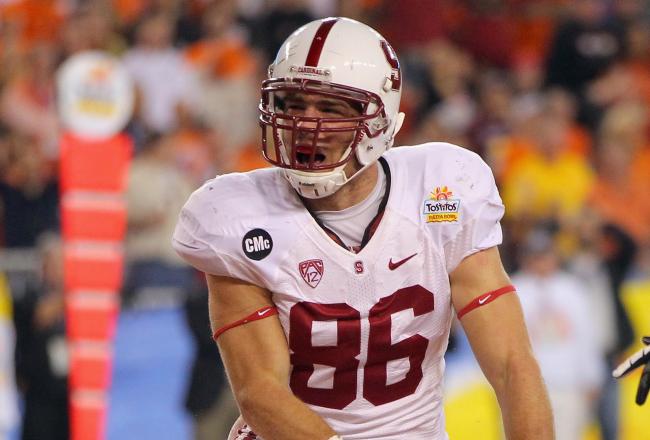 After going through the Dolphins roster and sorting through who should absolutely be back next season and who should be gone, here is a pre free agency look at the draft needs the Dolphins will have in April.  Once the free agent signings take place, we will revisit these needs and adjust them accordingly leading up to the draft. 
MDD Staff Writer:  Chad Pullen
Wide Receiver
Easily the biggest need unit on the roster.  Miami doesn't need just one, they could use three honestly.  It's very likely that the Dolphins will try to address the position once free agency begins, but even if they are successful bringing somebody(s) in, they should still look to add youth and/or players to develop at the position as well.  Brian Hartline and Davone Bess are the only current Dolphins that belong in a regular rotation on an everyday basis.  Rishard Mathews may get to that place someday, but it's unlikely he'll make a major impact in 2013.  Lucky for Miami, this season looks to be very deep at receiver both in free agency and the draft, so the Dolphins will have options, as well as the money and draft picks to select some of this talent.  Some players that could be worth a look for Miami include:  Robert Woods – USC, Justin Hunter – Tennessee, Tavon Austin – West Virginia, DeAndre Hopkins – Clemson, Terrance Williams – Baylor, Keenan Allen – Cal, and Cobi Hamilton – Arkansas.
Tight End
Piggbacking off the need at receiver, the Dolphins simply need pass catching targets for Ryan Tannehill.  They spent a 3rd round pick on Michael Egnew in last April's draft, unfortunately we have no idea if he will develop and be able to help this area in the future.  IF, he is able to develop and start to help out, it still wouldn't hurt Miami to grab another TE and get that player on the roster to hopefully start developing two tight ends in the mold that the Patriots did with Gronk and Hernandez.  Charles Clay can play the position at times and give them a hybrid weapon, but he can't man the spot full time and handle the blocking assignments needed for pass protection or run blocking on a full time basis.  He provides more of a threat as a FB out of the backfield or lining up in the slot at times.  If Anthony Fasano is not re-signed, this need moves up a notch as well given that they can't trust Egnew yet, however if he does re-sign, and the Dolphins go heavy at WR, then they may pass on TE for another year and just try to get Egnew on the field in his second season and get at least some return on their investment last year.  The TE class coming in is solid, some options Miami could look at would be: Zach Ertz – Stanford*, Michael Williams – Alabama, Jordan Reed – Florida, Joseph Fauria – UCLA, Dion Sims – Michigan State, Levine Toilolo – Stanford*, and Tyler Eifert – Notre Dame*.
Offensive Guard/Tackle
The Dolphins have already invested heavily in their offensive line the past five years, however there are still questions that will need to be addressed this offseason.  LT Jake Long is a free agent, and if the Dolphins do not bring him back, suddenly they are very much in the market for a new Tackle.  If Long is brought back, then the Dolphins will need to at least be looking for depth, preferably someone that can play either Guard or Tackle and can fill in for anybody outside of Center.  If Miami can find a value at RG and upgrade over John Jerry, they should certainly look at that, and LG Richie Incognito is getting up there in age/effectiveness, it may be time to start looking for his replacement as well.  Ricky Wagner – Wisconsin, Larry Warford – Kentucky, Oday Aboushi – Virginia, and Lane Johnson – Oklahoma are lineman that could be there in the middle rounds (3-5) and could add depth.
Running Back (Luxury)
The Dolphins may not need to draft a RB at all, or could end up needing two depending on how free agency plays out with Reggie Bush.   If Bush stays and with 2012 4th round pick Lamar Miller in the fold, Miami could be fine at the position for 2013 as well as the future.  If Bush leaves, and the Dolphins don't feel safe with Daniel Thomas being healthy enough week to week to take the job full time, the Dolphins may need to find someone else to share time with Miller.  Regardless of need, the position has shown that you can find value in the latter rounds, see Alfred Morris of Washington this season as the latest reminder.  (Sixth round pick)  Given that Miami will have a couple extra picks this year, if they address all their needs by round 5 or sooner, they could take a look at some fresh legs in the backfield and try to strike it rich.  Some backs that could be available in the mid rounds:  Montee Ball – Wisconsin, Stephan Taylor – Stanford, Mike James – Miami, Andre Ellington – Clemson, Kenjon Barner – Oregon, and Eddie Lacy – Alabama.