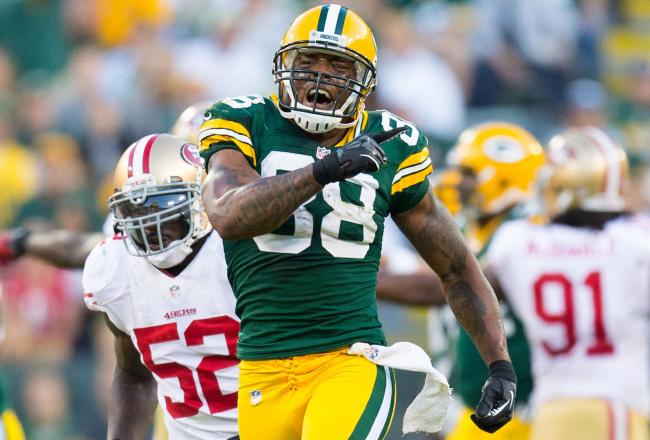 Miami attempted to address a weakness on their roster in the 2012 NFL Draft when they selected Michael Egnew in the third round.  Unfortunately, Egnew provided nothing to the team in 2012 and the results were costly to the Dolphin offense.  2013 will prove to be a very important year for Egnew as the Dolphins absolutely must get production out of the Tight End position in an era where the position is stocked full of talent.
As a backup plan for Miami, it is possible the Dolphins could double down and find yet another Tight End in hopes of that player working out if Egnew should falter again.  If Egnew does come on, then the Dolphins would have two viable players at the position and be able to create mismatch and scheme issues for opposing defenses much like the Patriots employ.  With that in mind, we take a look at the Tight End position this offseason and whether Miami should look to fill the need in free agency or via the draft.  
MDD Staff Writer:  Chad Pullen

Free Agency:
Jermichael Finley  6-5 245   Age 25
While not a true free agent just yet, it's been hinted at that Green Bay might decide to cut ties with their TE in an effort to save money and allocated their resources elsewhere.  If that does happen, Miami would most certainly be in the mix as Head Coach Joe Philbin knows Finley well and Finley should know the offense fairly well.  As long as his contract demands are not unreasonable, Finley might provide the Dolphins with a solid blocking tight end as well as a player that can stretch the seams.  His lone issue over the years has been his consistency holding onto the football, something the Dolphins should look into before making any decisions.
Jared Cook   6-5 250   Age 25
Cook is a free agent, however Tennessee would be wise to hold onto him and prevent him from reaching the unrestricted market.  Cook might be the fastest of the free agent TE targets and is capable of scoring from anywhere on the field.  Cook could be slightly cheaper on the market than Finley and has better hands, he should be the first one called if the Dolphins do prioritize the position this offseason.
Fred Davis   6-4 245   Age 27
Davis missed the end of last season due to injury which could lower his contract demands a bit.   Of everyone in this list, Davis is the oldest, the shortest, and coming off his injury so he should be the lowest priority of this batch of tight ends.  He would however represent an upgrade at the position over Anthony Fasano in terms of a better receiving threat, something the Dolphins can't afford to at least kick the tires on.
Martellus Bennett   6-6 265   Age 26
Bennett is an athletic marvel at the position but has struggled with his hands and consistency the past few years.   He did play well last season for the Giants however and could be an indication that the light has come on.   Bennett also went to school at Texas A&M
and would be a natural fit in the Dolphin locker room with offensive coordinator Mike Sherman, QB Ryan Tannehill, and FB Javorskie Lane, as well as practice squad WR Jeff Fuller even though Bennett left the year before Sherman took over.  Bennett's consistency should give the Dolphins pause as they would be better off going with a younger player out of the draft and coaching that player up at this point.
Draft:
TE Zach Ertz – Stanford  6-6 250
Ertz was overshadowed early in his career at Stanford by Coby Fleener who was a favorite of Andrew Luck's but last year he proved just as good with excellent hands and perfect size for the position.  A capable blocker as well as a great red zone target, Ertz could be a terrific fit in Miami if they manage to slot into a better position.  Picking at twelve in the first round is a bit high and it's unlikely he would still be on the board when their next pick came up in the second round.  Miami would need to either trade down in round one, or trade up with their second rounders.  Given the new lower cost of draft picks, along with his age and talent, Ertz would be thee best possible fit for the position depending on the cost of where they would need to select him.
TE Tyler Eifert – Notre Dame   6-5 250
Eifert is the more widely recognized prospect coming from a national program like Notre Dame and is certainly a solid fallback if Ertz is off the board.  Eifert has tremendous hands and excels at high pointing the ball in traffic.  He has the ability to line up inside as well as line up outside much like New England uses their Tight Ends.  He would be able to create mismatches and with his ability to go up and get the football would give Tannehill a trustworthy target on back shoulder throws and fade patterns.
TE Jordan Reed – Florida    6-3 245
Very comparable to Aaron Hernandez who also came out of Florida, Reed might be the most athletic of the Tight Ends in this class only slightly shorter than the first two prospects in the class.   Reed does have good leaping ability to compensate for his lack of height however and could still be an effective Red Zone target.   Reed is someone that could be available in rounds two or three, and that would give Miami a chance to address more important areas before adding a playmaker at the TE position.  Being a product from Florida would also be a boon as the Dolphins look to begin tapping into the Florida talent pipeline they ignored so much in previous years.
TE Joseph Fauria – UCLA     6-7 250
The bloodline is clear for Fauria, as his uncle Christian was a Tight End in Seattle in the 90's.  At 6-7, he would immediately be a weapon in the Red Zone.  Having played at UCLA he has been a bit unnoticed in national circles and could be a player that blossoms late with the right coaching to utilize him.  Not as polished as some of the others in his class but he has the size and talent to offer the Dolphins what they seek for this offense.  He should also be available in the middle rounds, where Miami has extra picks at their disposal.